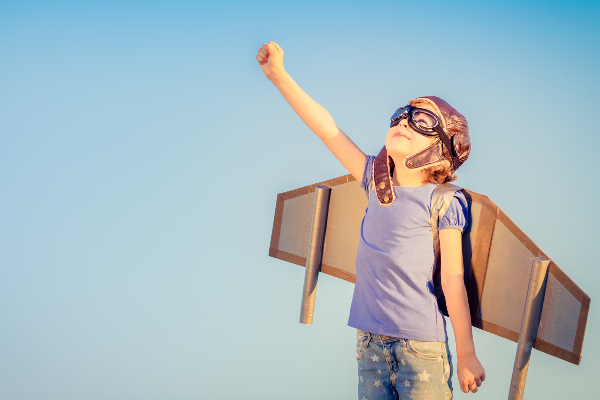 Here Is Why You Need 1Enrol's New Marketing Automation Tool
1Enrol Pty Ltd
Manage your leads efficiently, accelerate your sales pipeline, shorten the sales cycle and increase your education business' revenue.
More than 90% of International Education clients purchase online. The purchasing cycle begins with Language School's or Institution Courses Reviews, asking their friends in social networks for recommendations, reading and participating in digital forums to see what existing students have to say to educate themselves. On average, they complete about three-quarters of their buying cycle before they decide to engage with a school or institution. As a result, it is crucial for an organization to be found online in their discovery process, to be included in the sale opportunity.
Today, marketers are aware that the lead sales cycle is highly online driven and are now shifting their budgets towards digital marketing activities. Appealing websites and landing pages, inbound marketing, content and email marketing, paid marketing, and social media are some of the most important methods to attract and engage with online prospects.
The Problem
Marketing teams are now facing various tactical challenges:
How to optimize your website and SEO to promote your school to international agents?
How to allow students and agents to choose courses, services, start dates and deliver real-time pricing, instantly?
How to identify, track and better engage with your online students?
How to know which students qualify and which not?
Once a student lands on your website or landing page, how do you convert them to a recognized client?
How to link each online prospect with the volume of digital history? Which pages they've navigated, how did they find out about your school or Institution?
How to simplify and provide easy access to quotes and online applications?
How to generate up-to-date reports from both your website prospects and sales activities
And more importantly, how do you do these things quicker and without adding staff?
1Enrol Marketing Automation Solution
Build and Optimize Your Website
1Enrol marketing automation tool offers a professional customized and polished, responsive website design, with landing pages, on-site optimization to search engines and email templates. Simplifying editing and content management and allowing your visitors to access your website from any device, anywhere in the world, in three different languages (using our multilingual website development functionality).
Drive More Traffic to Key Landing Pages and Start Digital Tracking
Call To Action features enables students and agents to send themselves quotes with all relevant information about your school or institution, the courses you're offering and prices. This feature allows users to jump right into key landing pages allowing them to find the information they need, faster.
1Enrol's marketing automation system tracks anonymous visitors and links them to the lead record. By tracking a lead's digital footprint, including the search terms they've used and the content they've accessed, your marketing team will be able to understand their buyer role, preferences and at which stage they are in the sales funnel.
Efficient Lead Management with Lead Scoring Helping You Turn Leads into Customers With Less Effort
Forwarding leads to the sales team not only wastes valuable sales time qualifying prospects and annoying potential buyers but also according to recent studies conducted by MarketingSherpa only 27% of those leads actually qualify.
1Enrol's blended lead scoring and grading tool ensure that only qualified leads get passed on to sales. If you're operating on a tight budget, like many marketing teams, it's crucial to success to put your dollars where they can make the most impact. You can save even more time and money with 1Enrol's automated lead assignment tool that allows your sales team to follow up on leads who are more likely to convert, focusing on quality rather than quantity.
This solution includes real-time alerts delivered to your consultants desktops or phones with detailed information about which content your visitors have engaged with, what actions they've taken on your website, their interests and pain points, allowing your consultants to respond quickly with relevant information, increasing effectiveness and the chances of a prospect lead turn into a closed deal.
Nurture Leads Who Are Not Ready To Purchase
Research shows that more than 55% of international student prospects are not ready to sign up to a course or commit to a school on the spot and that about three-quarters will qualify and 25 to 30% will never purchase.
As a result, your marketing team must develop and implement techniques which engage lead prospects before they select the school, course or agent.
1Enrol's marketing automation software uses nurture campaigns to deliver regular email communications with relevant information and content to keep your leads engaged, interested, and advance them into the funnel.
Learn More About 1Enrol's Marketing Automation Packages
Contact us today, and we will go through the options with you.
Feature

BASIC BUT EFFECTIVE

ROBUST & EFFICIENT

THE WHOLE LOT

Design package
Professional custom website design
Example of Page templates: Home-Page, Landing page, Content page, Course details, Campus details.

Basic
up to 3 page templates
UNLIMITED pages

Standard
up to 5 page templates
UNLIMITED pages

Premium
up to 8 page templates
UNLIMITED web pages

Website Marketing and SEO
Website optimisation to Search engines.
Promote school to international agents.

On-site SEO

On-site SEO
+ Keywords research

On-site SEO
+ Keywords research
+ Promote school to 1Enrol agents (300+)

Website Content Writing
Professionally written content for your school and courses.

Up to 4 content pages

Up to 8 content pages

Up to 12 content pages

Website Analytics
Google: Know who your visitors are
and how they use your website. 1Enrol: Match website usage to students and agents' profile. Track their activity and report against courses they are interested in.

Google Analytics
(Basic setup)

Google Analytics
(Advanced setup)

Google Analytics
(Advanced setup)
+ 1Enrol Analytics

Web Forms for Lead Generation
Provide ways to capture prospect contact details

and other key information.

Contact Form only

Up to 3
web capture forms

Unlimited
web capture forms

Online Booking System
Allow agents and students to submit applications straight from your website. 1Enrol integrates with Student Management Systems (such as Stars)
so applications received are placed directly where
you need it. Avoiding double handling of data.

✔

✔

✔
(personalized
look & feel)

Website Content Management
Enables you or your staff to edit website content.

✔

✔

✔

Mobile-friendly
Web design adjusts per desktop,
tablet or mobile phone

✔

✔

✔

Google Business Account setup
includes google maps listing, google plus account and google analytics account

✔

✔

✔

Facebook Business Page setup
Facebook page set up and/or styling
(profile image and cover image)

not included

✔

✔

Agents Management and Web Portal
Manage your agents or synchronize with your internal system. Give restrict access to agents so you can share promotions and sensitive data securely.

not included

✔

✔

Real-time course pricing
Allow students and agents to choose courses, services, start dates and duration to give them instant prices feedback.

not included

✔

✔

Quoting system
Enable students and agents to send themselves a quote with all information about the school, course and prices. "Call to action" feature allows
users to jump right into the online application page.

not included

not included

✔

Multilingual

not included

not included

✔
(3 languages included)

Onboarding Fee
One off. 50% at start, 50% at delivery.

$4.500,00

$6.000,00

$8.500,00

Price per online booking
* charged only if prospect student or booking was originated by 1Enrol's systems.

$12/booking

$10/booking

$8/booking

Web Hosting Fee

$15/month

$20/month

$25/month